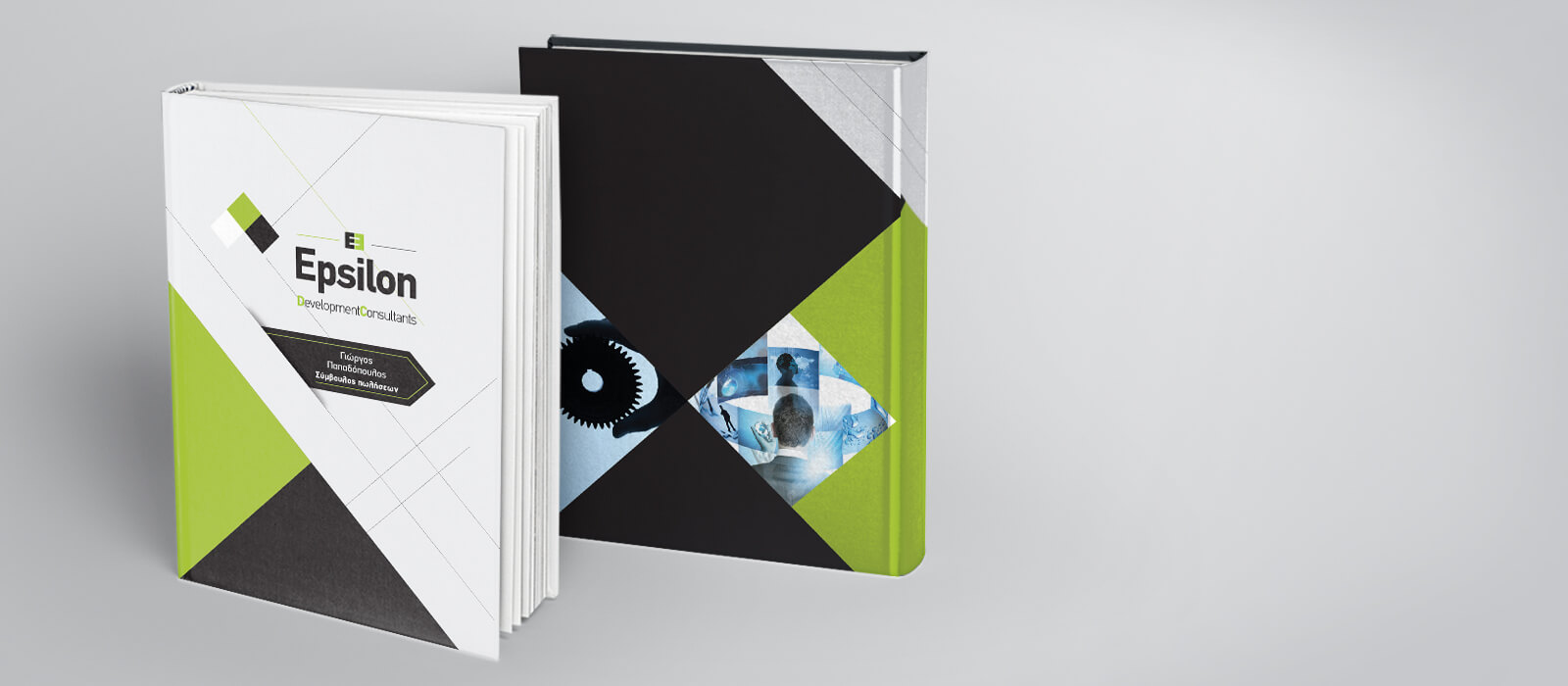 Agendas
Calendars designed for use in difficult conditions throughout the year enabling the user to organize his work.
---
Ημερολόγια ατζέντες γραφείου σχεδιασμένα για χρήση σε δύσκολες συνθήκες για ολόκληρο το χρόνο διευκολύνοντας το χρήστη να οργανώσει τη δουλειά του.
Ημερήσια ή εβδομαδιαία με extra σελίδες με χρήσιμες πληροφορίες και πάντα με τη δυνατότητα ένθεσης επιπλέον σελίδων για να προσθέσει ο καθένας τα δικά του μηνύματα ή χρήσιμες πληροφορίες.
Βιβλιοδεσία με υλικά υψηλής ποιότητας και εκτύπωση λογότυπου και στοιχείων με τις μεθόδους της πυρογραφίας και της βαθυτυπίας καθώς και μεταξοτυπία.
Η εκτύπωση τετραχρωμίας στα εξώφυλλα μας δίνει τη δυνατότητα να σχεδιάσουμε και να τυπώσουμε οποιοδήποτε δημιουργικό χρησιμοποιώντας το λογότυπο με τα πραγματικά του χρώματα αλλά και φωτογραφίες και έγχρωμα σχέδια.
Ένα επιχειρηματικό δώρο που ο καθένας εκτιμά και χρησιμοποιεί για έναν ολόκληρο χρόνο και που παράγεται 100% στην Ελλάδα.
---
---
Τιμές:
Description
Quantity
50 units
100 units
200 units
300 units
400 units
500 units
1000 units
ΗΑ.1217 Β6 (12x17cm)
200 €
290 €
520 €
740 €
950 €
1150 €
2100 €
ΗΑ.1421 Α5 (14x21cm)
220 €
335 €
590 €
840 €
1080 €
1310 €
2390 €
ΗΑ.1724 Β5 (17x24cm)
250 €
370 €
660 €
940 €
1210 €
1470 €
2790 €
ΗΑ.1421i Β5 (17x24cm)
153 €
265 €
520 €
765 €
1000 €
1225 €
2350 €
ΗΑ.1724i Β5 (17x24cm)
265 €
395 €
700 €
995 €
1280 €
1555 €
2890 €
ΗΑS.1421 Α5 (14x21cm)
270 €
375 €
670 €
960 €
1240 €
1485 €
2750 €
ΗΑS.1724 Α5 (14x21cm)
300 €
420 €
750 €
930 €
1340 €
1655 €
3050 €
ΗΑS.1421i Β5 (17x24cm)
285 €
395 €
710 €
1015 €
1310 €
1570 €
2900 €
ΗΑS.1724i Β5 (17x24cm)
315 €
435 €
780 €
1115 €
1440 €
1730 €
3200 €
ΗΑ.basic.1217 size Β6 12x17cm
163 €
285 €
530 €
760 €
980 €
1185 €
2266 €
ΗΑ.basic.1421 size Α5 14x21cm
175 €
310 €
580 €
835 €
1080 €
1310 €
2516 €
ΗΑ.basic.1724 size Β5 17x24cm
198 €
355 €
670 €
970 €
1260 €
1535 €
2966 €
ΗΑ.tab.1217 size Β6 12x17cm
170 €
300 €
560 €
805 €
1040 €
1260 €
2416 €
ΗΑ.tab.1421 size Α5 14x21cm
185 €
330 €
620 €
895 €
1160 €
1410 €
2716 €
ΗΑ.tab.1724 size Β5 17x24cm
220 €
400 €
760 €
1105 €
1440 €
1760 €
3416 €
ΗΑ.Α4 (21x20cm)
343 €
645 €
1250 €
1840 €
2420 €
2985 €
5866 €
ΗΑ.fine B5 (17x24cm)
310 €
580 €
1120 €
1645 €
2160 €
2660 €
5216 €
ΗΑ.color.1014 size Α6 10x14cm.
183 €
325 €
610 €
880 €
1140 €
1385 €
2666 €
ΗΑ.color.1217 size Β6 12x17cm.
193 €
345 €
650 €
940 €
1220 €
1485 €
2866 €
ΗΑ.color.1421 size Α5 14x21cm.
215 €
390 €
740 €
1075 €
1400 €
1710 €
3316 €
ΗΑ.color.1724 size Β5 17x24cm.
280 €
520 €
1000 €
1465 €
1920 €
2360 €
4616 €
ΗΑ.divas.1217 size Β6 12x17cm
220 €
400 €
760 €
1105 €
1440 €
1760 €
3416 €
ΗΑ.divas.1421 size Α5 14x21cm
270 €
500 €
960 €
1405 €
1840 €
2260 €
4416 €
ΗΑ.divas.1724 size Β5 17x24cm
293 €
545 €
1050 €
1540 €
2020 €
2485 €
4866 €
ΗΑ.divas.1724w size Β5 17x24cm (Weekly)
293 €
545 €
1050 €
1540 €
2020 €
2485 €
4866 €
ΗΑ.grain.1014 size Α6 10x14cm
173 €
305 €
570 €
820 €
1060 €
1285 €
2466 €
ΗΑ.grain.1217 size Β6 12x17cm
180 €
320 €
600 €
865 €
1120 €
1360 €
2616 €
ΗΑ.grain.1421 size Α5 14x21cm
230 €
420 €
800 €
1165 €
1520 €
1860 €
3616 €
ΗΑ.grain.1724 size Β5 17x24cm
238 €
435 €
830 €
1210 €
1580 €
1935 €
3766 €
ΗΑ.grain.1724w size Β5 17x24cm (Weekly)
238 €
435 €
830 €
1210 €
1580 €
1935 €
3766 €
ΗΑ.flexy.1014 size Α6 10x14cm
210 €
380 €
720 €
1045 €
1360 €
1660 €
3216 €
ΗΑ.flexy.1217 size Β6 12x17cm
213 €
385 €
730 €
1060 €
1380 €
1685 €
3266 €
ΗΑ. flexy.1421 size Α5 14x21cm
270 €
500 €
960 €
1405 €
1840 €
2260 €
4416 €
ΗΑ.flexy.1724 size Β5 17x24cm
295 €
550 €
1060 €
1555 €
2040 €
2510 €
4916 €
ΗΑ.righe B5 (17x24cm)
310 €
580 €
1120 €
1645 €
2160 €
2660 €
5216 €
ΗΑ.newspaper.1014 size Α6 10x14cm
183 €
325 €
610 €
880 €
1140 €
1385 €
2666 €
ΗΑ.newspaper.1217 size Β6 12x17cm
190 €
340 €
640 €
925 €
1200 €
1460 €
2816 €
ΗΑ.newspaper.1421 size Α5 14x21cm
220 €
400 €
760 €
1105 €
1440 €
1760 €
3416 €
ΗΑ.newspaper.1724 size Β5 17x24cm
286 €
530 €
1020 €
1495 €
1960 €
2410 €
4716 €
ΗΑ.wiggly.1217 size Β6 12x17cm
220 €
400 €
760 €
1105 €
1440 €
1760 €
3416 €
ΗΑ.wiggly.1421 size Α5 14x21cm
278 €
515 €
990 €
1450 €
1900 €
2335 €
4566 €
ΗΑ.wiggly.1724 size Β5 17x24cm
315 €
590 €
1140 €
1675 €
2200 €
2710 €
5316 €
ΗΑ.artistic.1014 size Α6 10x14cm
195 €
350 €
660 €
955 €
1240 €
1510 €
2916 €
ΗΑ.artistic.1217 size Β6 12x17cm
208 €
375 €
710 €
1030 €
1340 €
1635 €
3166 €
ΗΑ.artistic.1421 size Α5 14x21cm
256 €
470 €
900 €
1315 €
1720 €
2110 €
4116 €
ΗΑ.silhouette.1014 size Α6 10x14cm
193 €
345 €
650 €
940 €
1220 €
1485 €
2866 €
ΗΑ.silhouette.1217 size Β6 12x17cm
200 €
360 €
680 €
985 €
1280 €
1560 €
3016 €
ΗΑ.silhouette.1421 size Α5 14x21cm
245 €
450 €
860 €
1255 €
1640 €
2010 €
3916 €
ΗΑ.spiral.1217 μέγεθος Β6 12x17cm
173 €
305 €
570 €
820 €
1060 €
1225 €
2466 €
ΗΑ.spiral.1421 μέγεθος Α5 14x21cm
205 €
370 €
700 €
1015 €
1320 €
1610 €
3116 €
ΗΑ.spiral.1724 μέγεθος Β5 17x24cm
230 €
420 €
800 €
1165 €
1520 €
1860 €
3616 €
ΗΑ.spiral.1217 Β6 12x17cm
190 €
ΗΑ.spiral.1421 Α5 14x21cm
190 €
ΗΑ.spiral.1724 Β5 17x24cm
190 €
ΗΑ.vintage.1014 size Α6 10x14cm
193 €
345 €
650 €
940 €
1220 €
1485 €
2866 €
ΗΑ.vintage.1217 size Β6 12x17cm
200 €
360 €
680 €
985 €
1280 €
1560 €
3016 €
ΗΑ.vintage.1421 size Α5 14x21cm
245 €
450 €
860 €
1255 €
1640 €
2010 €
3916 €
Full Price List Aldigron.gr
Ενημέρωση: 21/10/2016 15:18 - Μέγεθος: 311.02 KB
---
Related Stories and Offers: