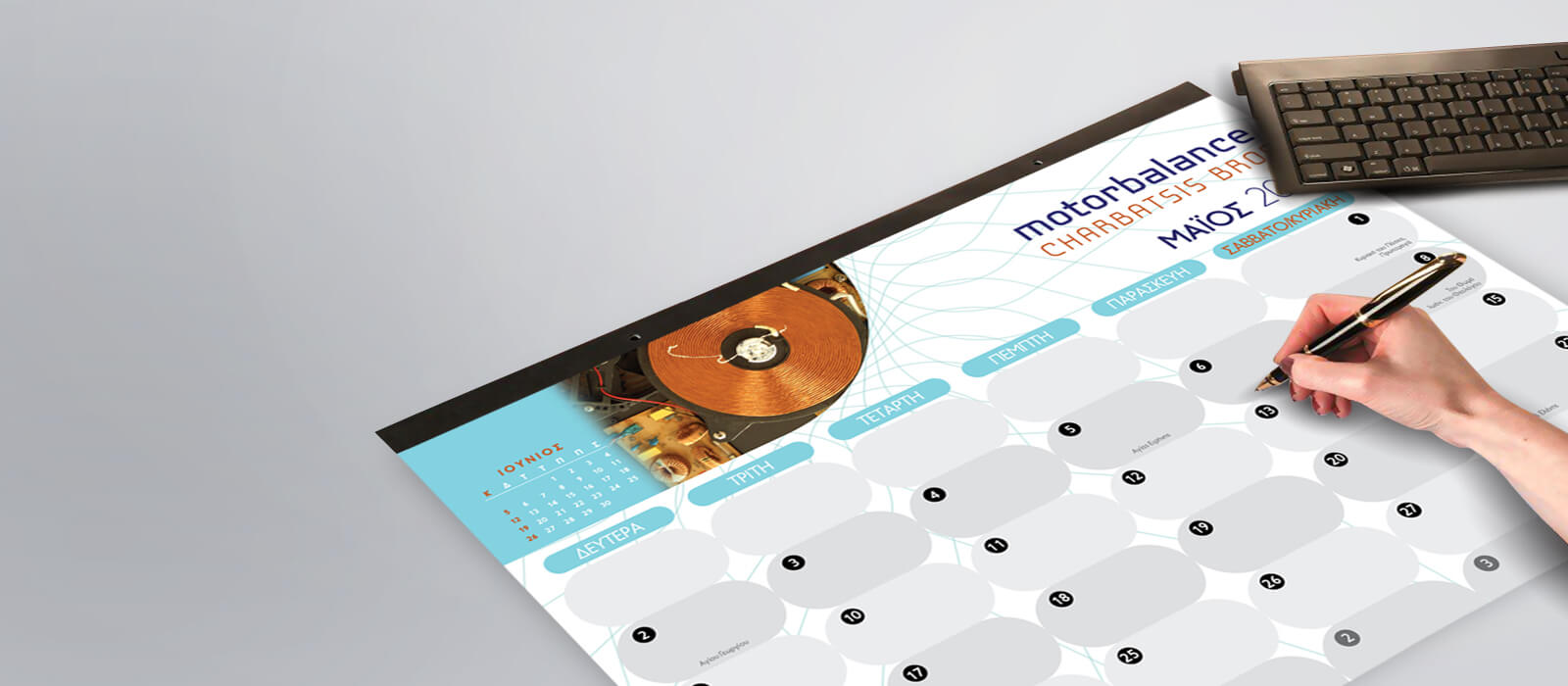 Desktop Planner
The table, weekly or monthly calendar - office planner facilitate the organization of activities of each professional.
---
---
Το επιτραπέζιο, εβδομαδιαίο ή μηνιαίο ημερολόγιο – πλάνο γραφείου, που χρησιμοποιείται σαν σουμέν και διευκολύνει την οργάνωση των δραστηριοτήτων κάθε επαγγελματία.
Σε μέγεθος Α3 (κατ' επιλογή μικρότερο ή μεγαλύτερο) και με αποσπόμενα φύλλα ανάλογα του είδους του (εβδομαδιαίο 51+ ή μηνιαίο 13+) καλύπτουν πλήρως όλο το χρόνο διευκολύνοντας το χρήστη και υπενθυμίζοντάς του το μήνυμα που μεταφέρει. 
---