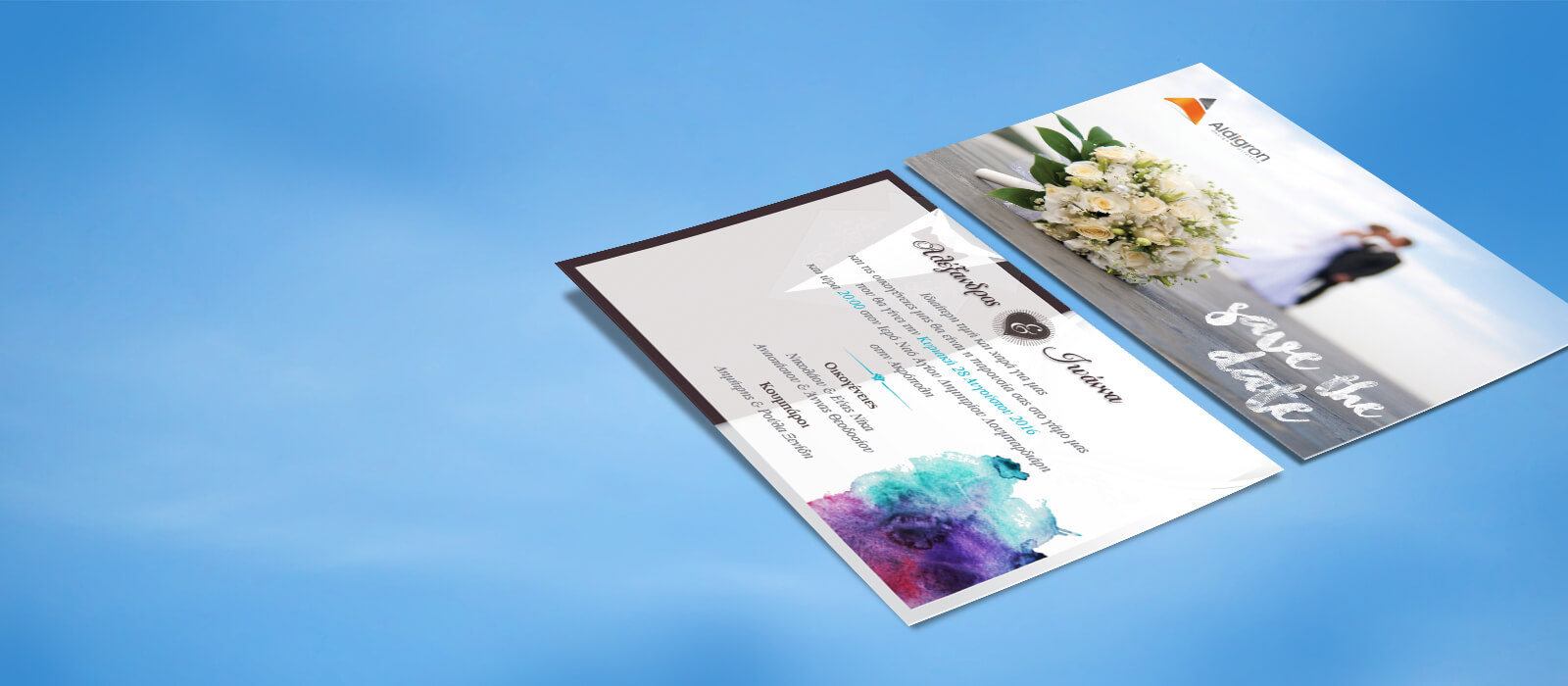 INVITATIONS
Usually, invitations are for important days in our life (weddings, christenings etc.). In Aldigron, we understand the importance of the circumstances and we try to come to results that respond to something so important.
Κάθε  περίσταση είναι ξεχωριστή για κάθε έναν. Γι αυτό κι εμείς σχεδιάζουμε και κατασκευάζουμε τις προσκλήσεις σας σύμφωνα με τα δικά σας θέλω, προσεγγίζοντας όσο περισσότερο μπορούμε την αρχική ιδέα που έχετε φανταστεί, προτείνοντας σας παράλληλα  φρέσκες ιδέες που πιστεύουμε πως θα σας ικανοποιήσουν.
 Διαθέτοντας μια μεγάλη γκάμα από είδη χαρτιών για να επιλέξετε και  δημιουργώντας καλαίσθητο σχεδιασμό, σας εγγυούμαστε  αποτελέσματα τόσο μοναδικά, όσο και η περίστασή σας.
Wedding Invitations
As you will certainly have arranged all the details so that everything will be perfect for this important day of your life, with us you can be sure that your invitations will respond to the situation.
Christening Invitations
Whether you prefer something modern or traditional, you can be sure that the result will be perfect and impressive.