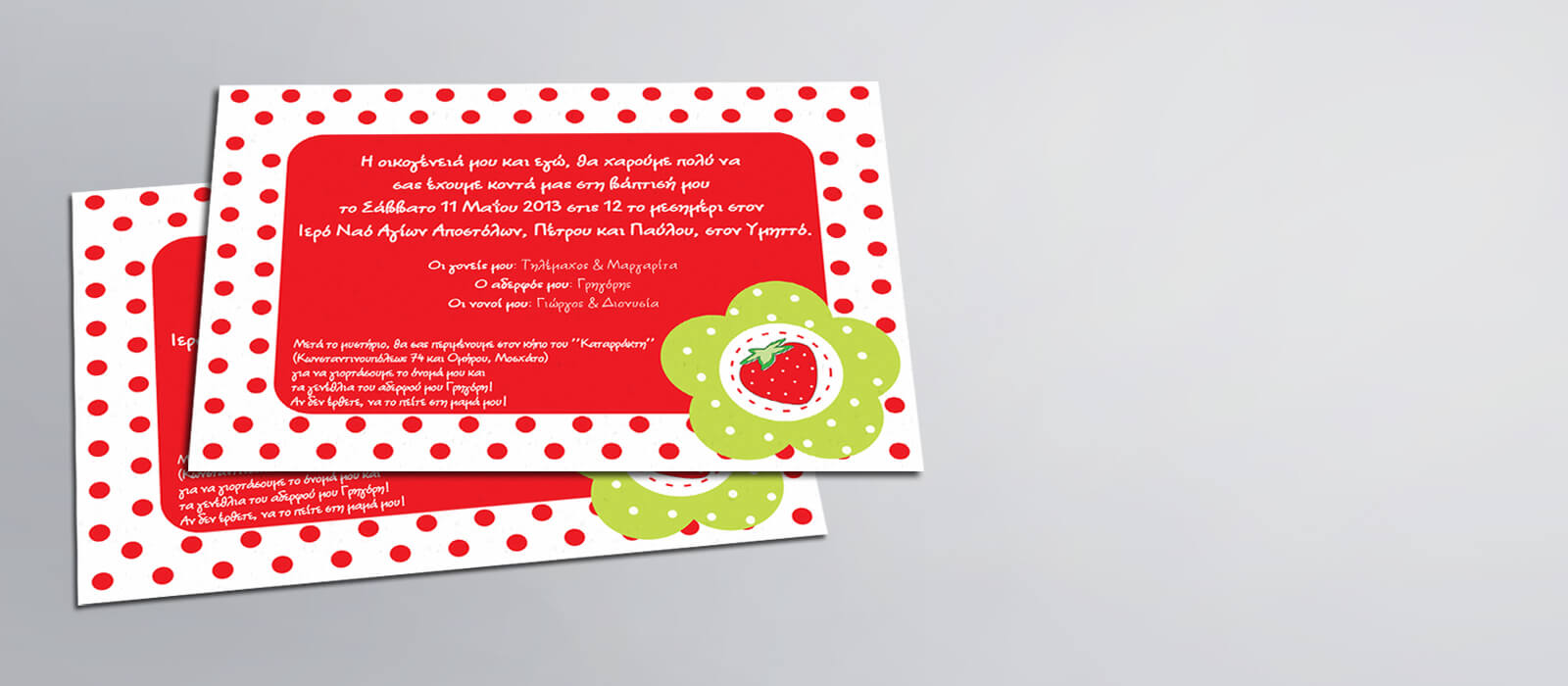 Christening Invitations
Whether you prefer something modern or traditional, you can be sure that the result will be perfect and impressive.
---
---
ΠΡΟΣΚΛΗΤΗΡΙΑ ΒΑΠΤΙΣΗΣ
Τα τελευταία χρόνια, τα βαφτίσια έχουν έναν πιο μοντέρνο χαρακτήρα ο οποίος διαμορφώνεται είτε μέσω θεματοποίησης, είτε είναι βασισμένος στο χώρο που πραγματοποιούνται. Είτε προτιμάτε κάτι μοντέρνο, είτε θέλετε να παραμείνετε πιστοί σε κάτι πιο παραδοσιακό, μπορείτε να είστε σίγουροι πως το αποτέλεσμα θα είναι άψογο, διαχρονικό και εντυπωσιακό.
Μπορείτε επίσης να συνδυάσετε τα προσκλητήριά σας με άλλες κατασκευές, όπως πχ σουπλά, καρτελάκια, αυτοκόλλητα κλπ. στις καλύτερες τιμές στον χώρο.
Η εκτύπωση της ιδέας σας είναι πλέον εύκολη και οικονομική.
---