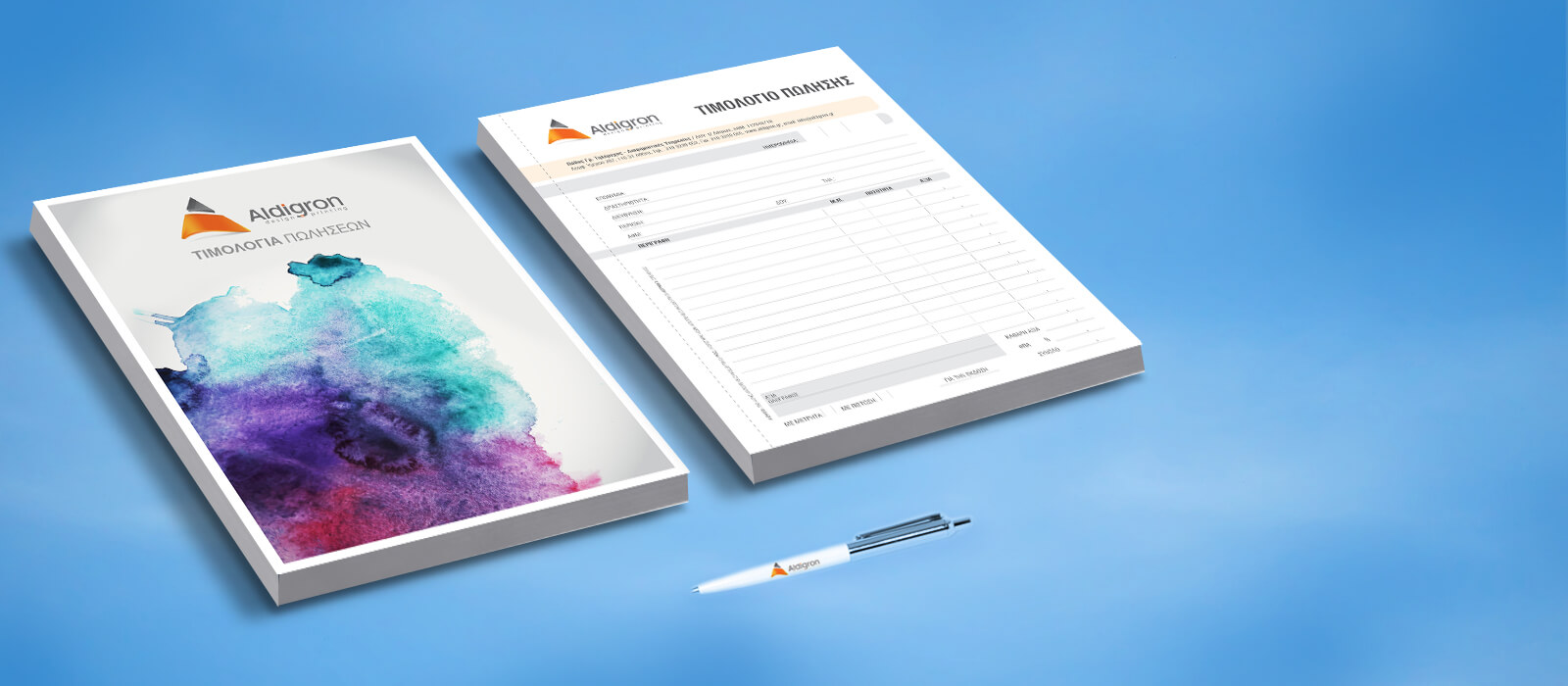 INVOICES
The corporate identity and its application is not limited to cards, envelopes and corporate cards. The logo and the basic information can be printed on invoices, receipts, or any other type of accounting document.
Η εταιρική ταυτότητα και η εφαρμογή της δεν περιορίζεται μόνο στις κάρτες, τους φακέλους και τα εταιρικά δελτία.

Το λογότυπο και οι βασικές πληροφορίες σχετικά με την εταιρία σας μπορούν να τυπωθούν και σε τιμολόγια, αποδείξεις, ή οποιουδήποτε είδους λογιστικό έντυπο.

Η ολοκλήρωση της εταιρικής ταυτότητας επεκτείνεται για την μέγιστη έκθεση της εταιρίας σας.