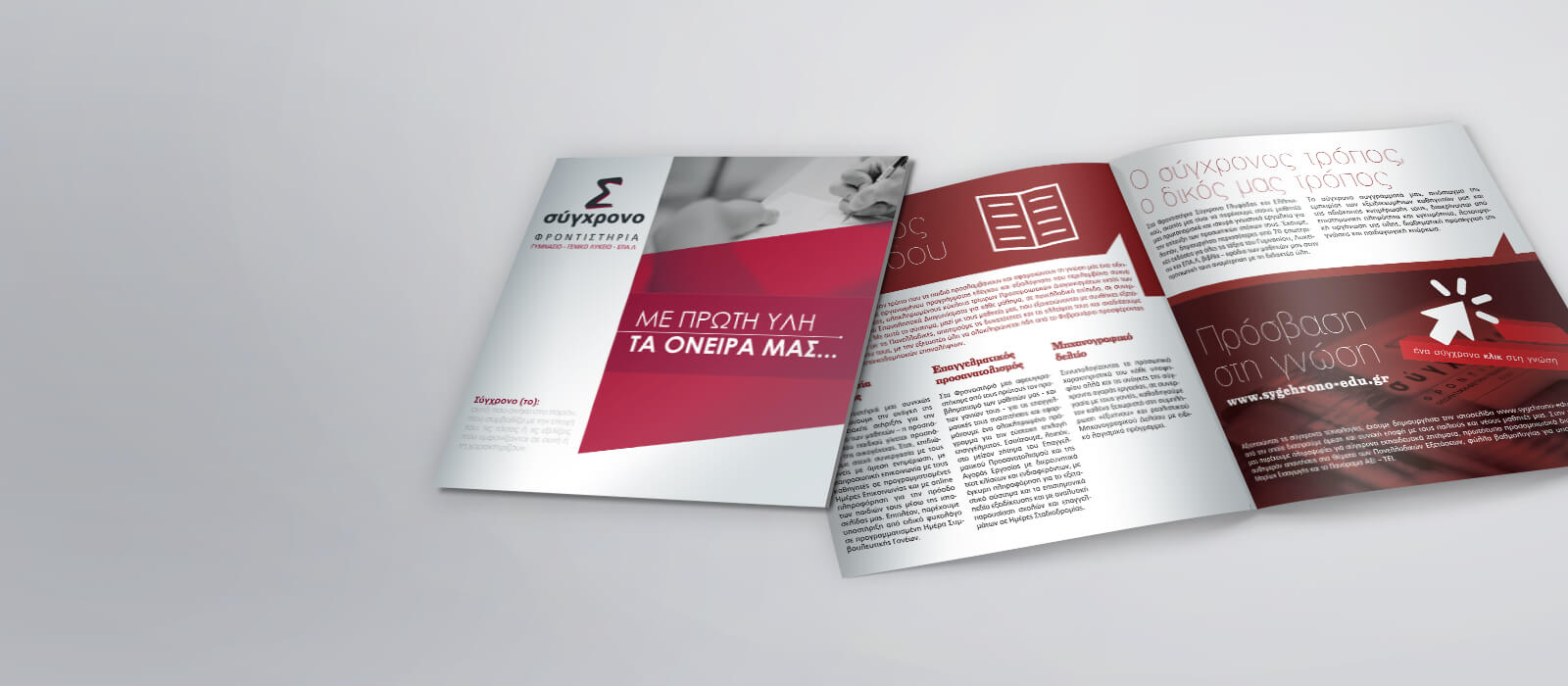 Catalogues - Brochures
The brochures that show the products or services of a company are the most important "tools" to achieve sales.
---
---
Τα έντυπα που παρουσιάζουν τα προϊόντα ή τις υπηρεσίες μιας επιχείρησης είναι από τα σημαντικότερα «εργαλεία» για την επίτευξη πωλήσεων.  
Κατάλογο, μπροσούρα, προσπέκτους, μενού, όπως και να το ονομάσουμε, η αποτελεσματικότητά του εξαρτάται από τον σχεδιασμό και την ποιότητά του.
Η εμπειρία μας, εγγυάται το αποτέλεσμα στο σχεδιασμό και τη παραγωγή κάθε είδους εντύπου, και το καλύτερο αποτέλεσμα με το χαμηλότερο δυνατό κόστος. Χρησιμοποιώντας όλες τις παραδοσιακές μεθόδους εκτύπωσης, (offset, μεταξοτυπία κ.α.), αλλά και τη σύγχρονη τεχνολογία  η οποία μας δίνει τη δυνατότητα ψηφιακής εκτύπωσης λίγων αντιτύπων και με ειδικά χαρακτηριστικά, όπως π.χ. εκτύπωση μεταβλητών δεδομένων, προσωποποίηση κ.α.
---
---
Related Stories and Offers: