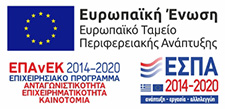 Your cart is empty
The special low prices are only for on-line orders.
No order will be finilazed and sent before being explicitely approved by the customer.
Next
Continue browsing
The website aldigron.gr is designed based on international standards and rules to ensure accessibility to the maximum number of users of the World Wide Web.

The technical specifications of the website are fully in line with international good practices, and especially with the new version of the World Wide Web Accessibility Guidelines (WCAG 2.0) at the AA compliance level.