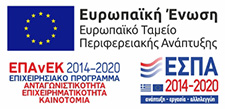 Your cart is empty
The special low prices are only for on-line orders.
No order will be finilazed and sent before being explicitely approved by the customer.
Next
Continue browsing
Credit and debit cards accepted Aldigron Design & Printing
News | 20-06-2017 13:46
Aldigron Design & Printing accepts all credit and debit cards for all products.
Payments up to 6 interest-free installments can be made, under certain conditions.
* The maximum number of installments depends on the type of order and the total payable amount.
---
See also:
---