Javascript must be enabled to continue!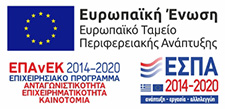 Your cart is empty
The special low prices are only for on-line orders.
No order will be finilazed and sent before being explicitely approved by the customer.
Next
Continue browsing
Professional calling cards
News | 17-06-2015 23:23
Εκτυπώσεις επαγγελματικών καρτών σε πλήθος ειδικών χαρτιών, από πολύ μικρές ποσότητες και άμεση παράδοση.
Η επαγγελματική σας κάρτα είναι ο «καθρέφτης» της επιχείρησής σας. Πρέπει να έχει το στίγμα σας, να είναι απλή και σαφής, εύχρηστη και ευανάγνωστη, και πάντοτε υψηλής αισθητικής. Στην Aldigrοn μπορούμε να εγγυηθούμε για ένα άρτιο αποτέλεσμα.
Professional Cards
---
See also:
---