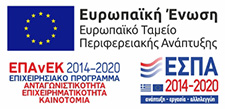 Your cart is empty
The special low prices are only for on-line orders.
No order will be finilazed and sent before being explicitely approved by the customer.
Next
Continue browsing
Waterproof Catalogs - Menu Suitable for Disinfection Covid-19
News | 28-04-2021 23:53
Waterproof catalogs - menu of special plastic paper (polyester) for easy disinfection covid19 without problems and without being damaged.
Design and printing with immediate delivery even in one day
Menus - Catalogues
---
See also:
---