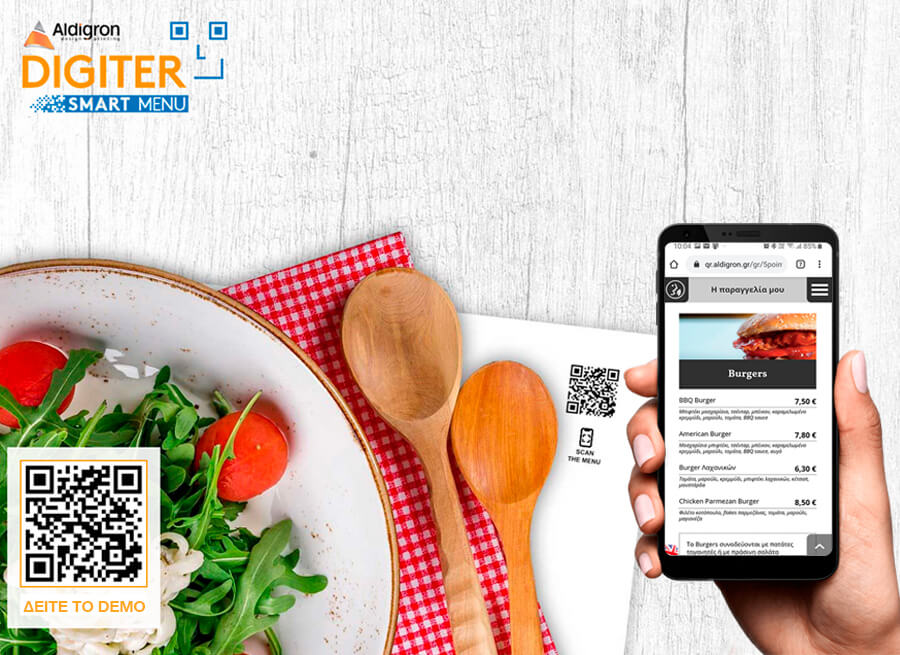 The electronic Digiter Smart menu and the QR code, is the new innovative solution to avoid the use of the same menu by many customers in order to protect them and protect staff.
By using the customer's mobile or tablet and a simple scan of the QR code that can be printed on the table, on the soupla, or on a simple disposable card, the customer can safe and easily navigate the menu, select the products who wants to then give his order to the waiter to avoid mistakes and misunderstandings.
The ease of updating even for last minute changes from the store, and the ease of use by the customer, make Digiter Smart menu the most suitable tool for any dining area.

Combine the digital QR menu with your placemats or your business cards and take advantage of corresponding free accesses for the Digiter Smart Menu.