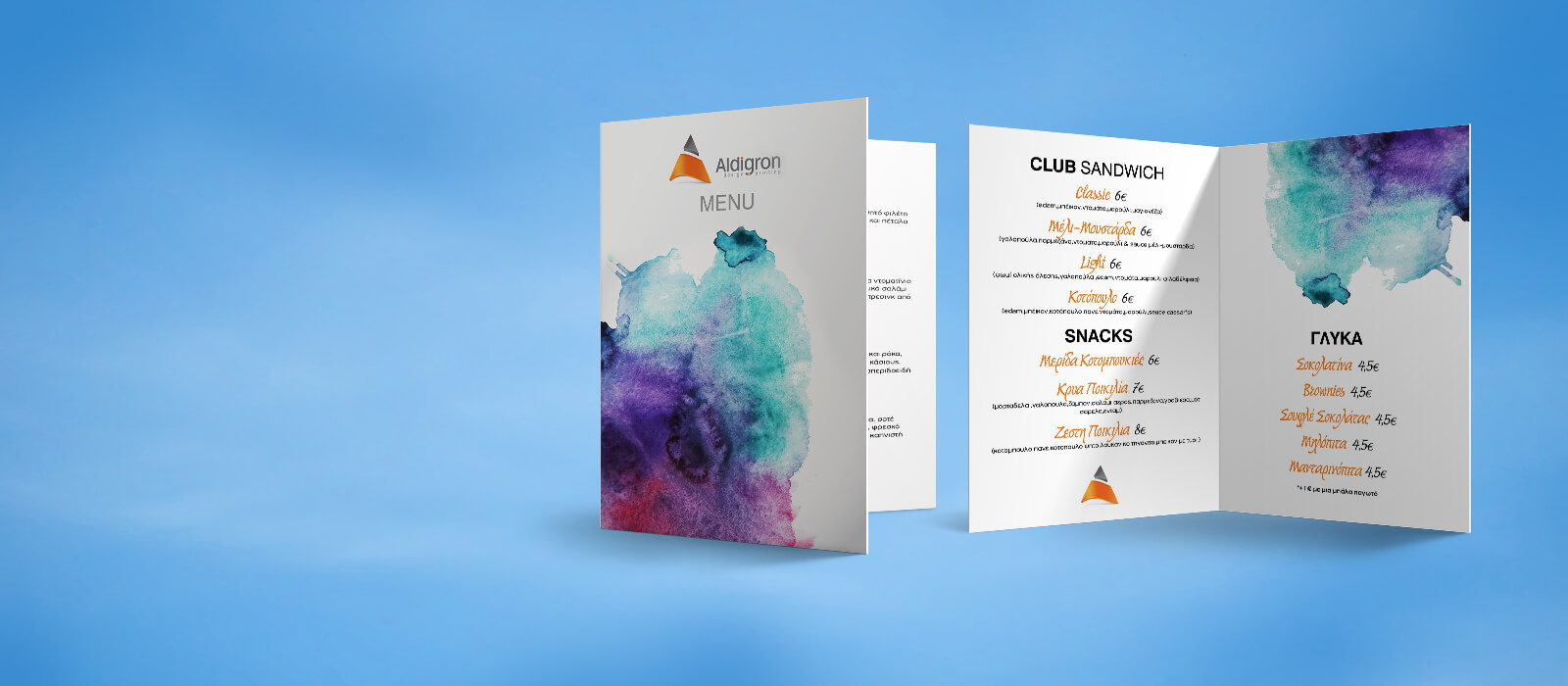 RESTAURANTS
Aldigron with its experience can bring out the best aspects of your business also in the competitive world of catering.
Catalogues
The menu in stores beyond necessary by law, it promotes products.
Placemats
In a modern catering store, placemats are necessary for hygienic reasons and they are part of its aesthetic.