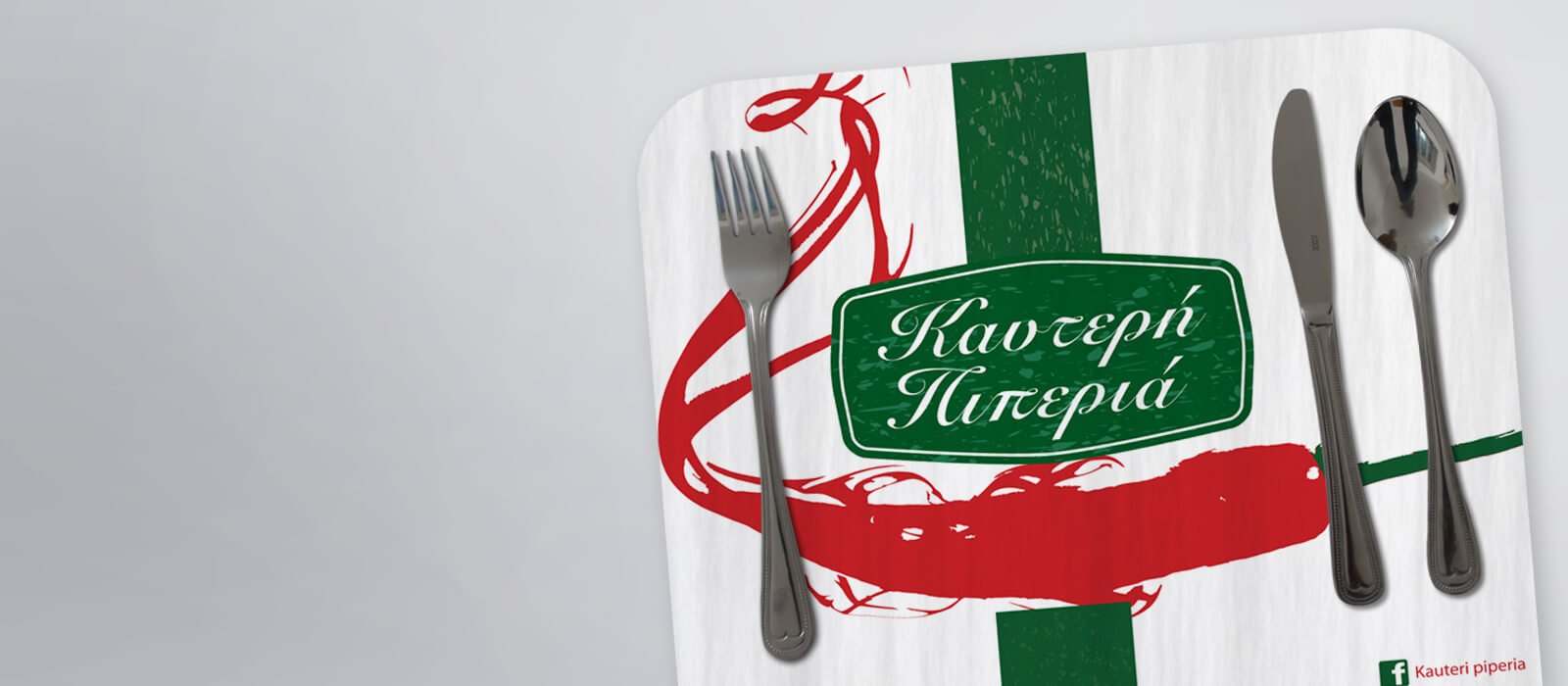 Placemats
In a modern catering store, placemats are necessary for hygienic reasons and they are part of its aesthetic.
---
---
Σ' ένα μοντέρνο κατάστημα εστίασης, τα σουπλά πέρα από απαραίτητα για λόγους υγιεινής, αποτελούν και μέρος της αισθητικής του.
Ο σωστός σχεδιασμός τόσο αισθητικά όσο και λειτουργικά (μέγεθος, ποιότητα κ.α.) είναι σημαντικός και σ' αυτό δίνουμε ιδιαίτερη βαρύτητα.
Επίσης ανάλογα με τη ποσότητα και το υλικό που θα χρησιμοποιηθεί, το κόστος μπορεί να είναι και εξαιρετικά χαμηλό, ενώ το αποτέλεσμα εντυπωσιακό.
Η σύγχρονη τεχνολογία μας προσφέρει τη δυνατότητα να τυπώσουμε και αρκετά μικρή ποσότητα σε χαμηλή τιμή, ειδικά για βάπτιση, γάμο ή άλλη δεξίωση. 
---