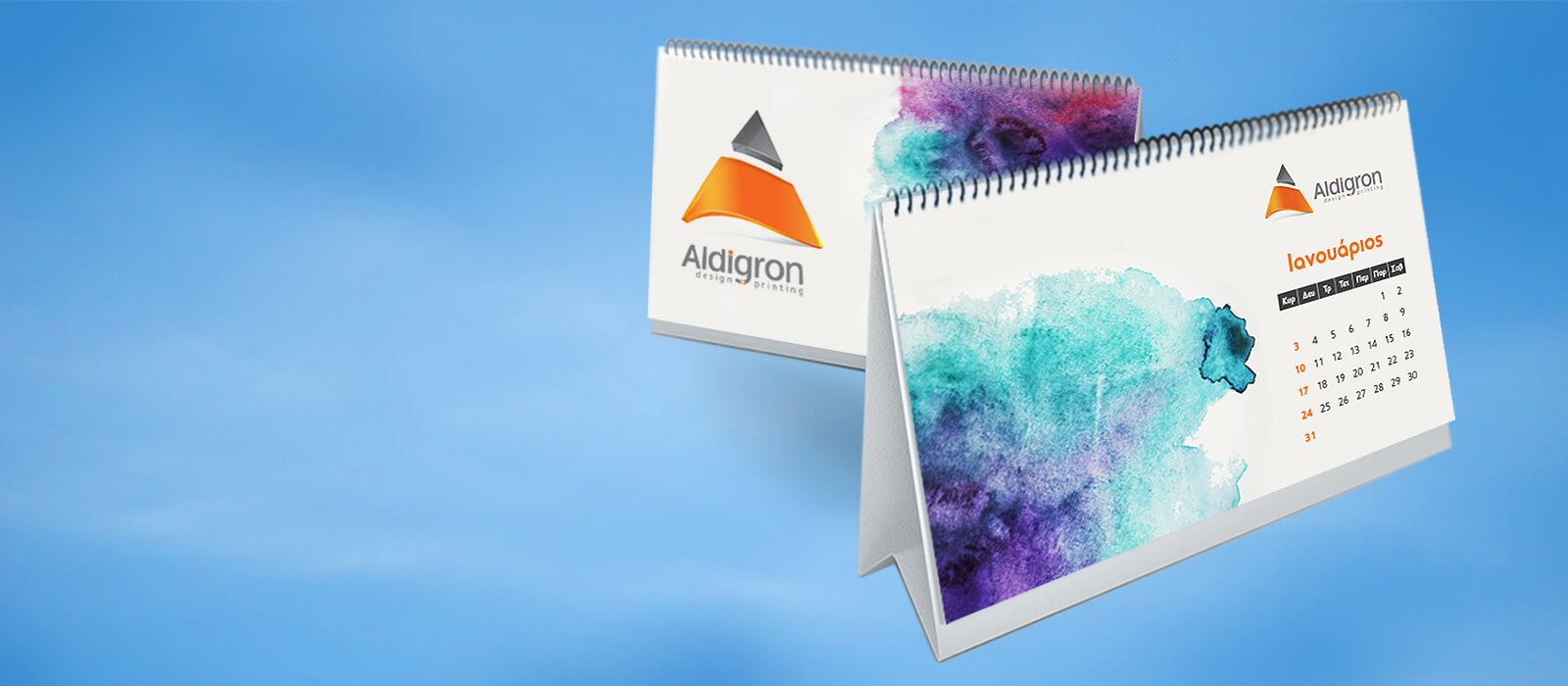 CALENDARS
The corporate calendar is the ideal gift to customers of a business, especially for the holidays, and a permanent advertisement for the whole year.
Σχεδιασμός και Εκτύπωση ημερολογίων 2017 σε οποιαδήποτε ποσότητα και διαφορετικές διαστάσεις
Επιτραπέζια ή επιτοίχια τα ημερολόγια παρέχουν άφθονο χώρο για λογότυπο, στοιχεία, φωτογραφίες και μηνύματα, και αποτελούν μια οικονομική και προσιτή λύση, για μικρές και μεγάλες επιχειρήσεις.
Μεγάλη εφαρμογή επίσης βρίσκουν και σε συλλόγους, σωματεία και ομάδες, προσφέροντάς τους και σημαντικά έσοδα.