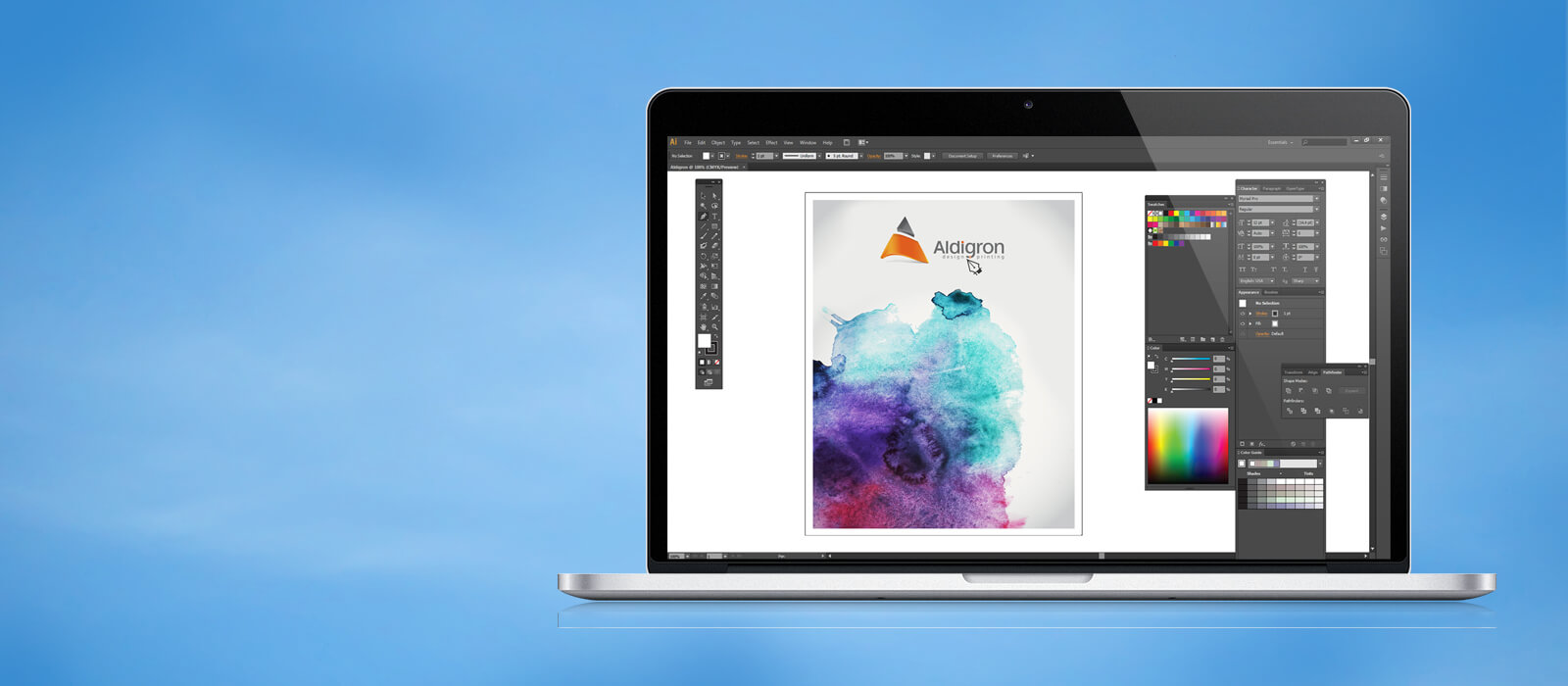 DESIGN
The creative section of Aldigron, with extensive experience in the field, with fresh and innovative ideas, can provide creative, elegant and functional services for you.
Το δημιουργικό τμήμα της Aldigron, με πολυετή πείρα στον τομέα, με φρέσκες και καινοτόμες ιδέες, παρέχει δημιουργικές, καλαίσθητες και λειτουργικές υπηρεσίες, κομμένες και ραμμένες στα μέτρα σας. Με μεράκι, η ομάδα μας αξιοποιεί το σύγχρονο ψηφιακό οπλοστάσιο και εγγυάται την άρτια σχεδίαση και την εκλεπτυσμένη αισθητική κάθε εργασίας, με στόχο τη βέλτιστη αποτελεσματικότητα.

Επικοινωνήστε μαζί μας σήμερα για να σας προτείνουμε ολοκληρωμένες λύσεις σε οτιδήποτε θέμα έχει να κάνει με προϊόντα προβολής, προώθησης, διαφήμισης, εταιρικής και προσωπικής ταυτότητας.

Είτε πρόκειται για κάρτα, προσκλητήριο, αφίσα, περιοδικό, εφημερίδα, βιβλίο, ενημερωτικό φυλλάδιο, είτε πρόκειται για λογότυπο, διαφημιστική καταχώριση, πανό, συσκευασία, περιτύλιγμα ή ακόμα και σακούλα, η γραφιστική ομάδα της Aldigrοn θα αντιμετωπίσει το προϊόν που χρειάζεστε ως αυτόνομο έργο τέχνης με επικοινωνιακές ιδιότητες. Με υπευθυνότητα, πρωτοτυπία, έμπνευση, ταχύτητα, σεβασμό στον πελάτη, υψηλό επίπεδο εξυπηρέτησης αλλά και ανταγωνιστικές τιμές, η Aldigron είναι εδώ για εσάς!